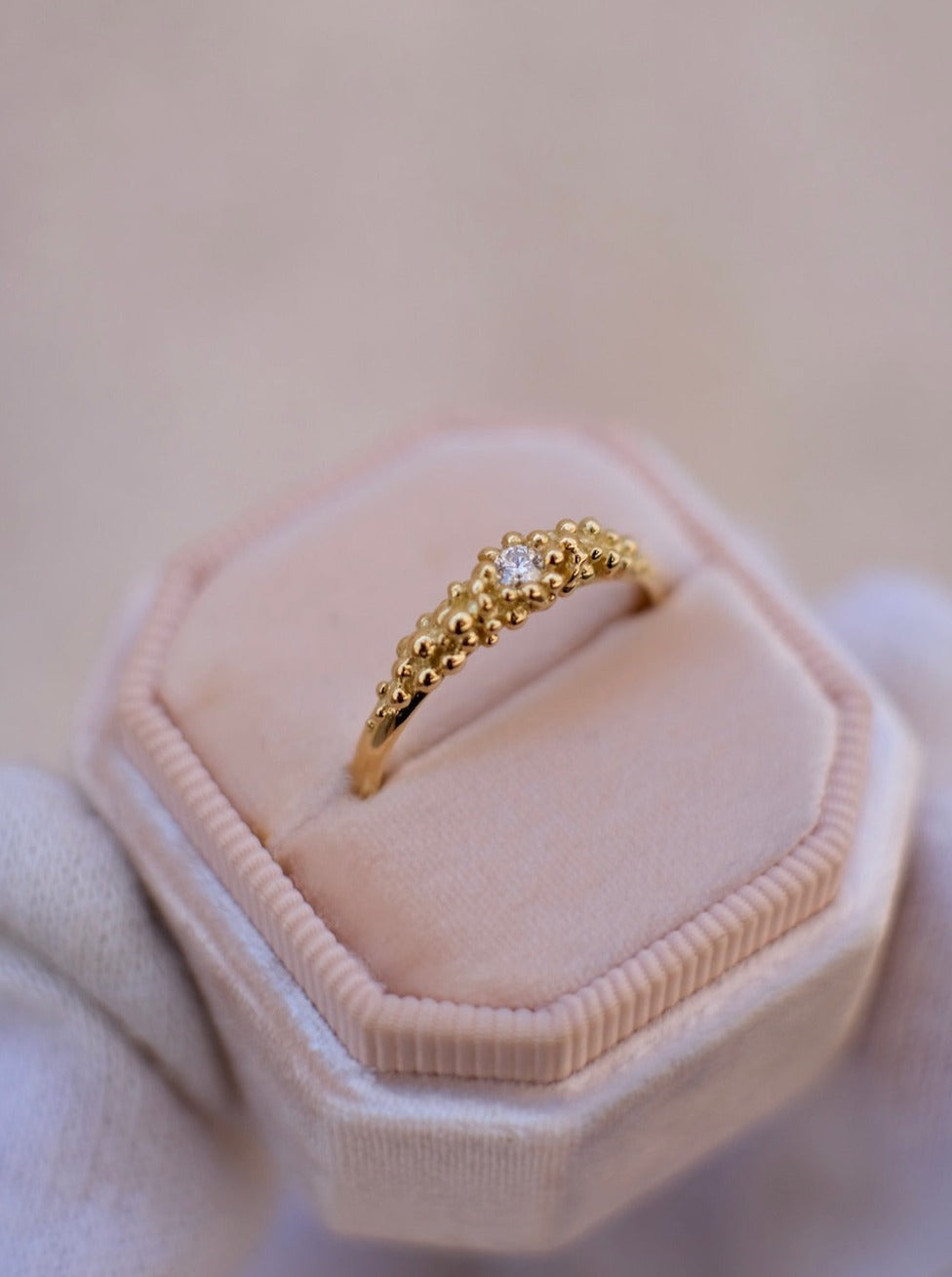 This ring features a 2.5mm GH | VSI | EXCELLENT CUT | Conflict-free Diamond, symbolizing everlasting love and commitment.
We believe in creating jewelry that transcends trends and celebrates both special occasions and everyday moments. Our 18K Dots Diamond Ring is meticulously handcrafted in our Lisbon atelier to the highest standards, ensuring a timeless piece of elegance.
The delicate sculpted dots add understated charm, while the luxurious 18K yellow gold finish provides a touch of opulence. Whether as an engagement ring or a daily accessory, this versatile piece celebrates your journey and values, representing the beauty of love, ethical sourcing, and timeless elegance.
Let it become an heirloom, a precious symbol of your unique story, to be treasured for generations.
This piece is made-to-order.
Please allow approximately 4-7 weeks for the production of this piece.
Looking for a piece that speaks to you like this one? Design the perfect bespoke Engagement ring you had imagined for your better half here.
Ideally, store your jewellery either in its original box/cotton bag, or individual plastic bags, in order to avoid friction with other pieces.
Learn more about Jewellery Care HERE
Our jewels are made-to-order, and as such, some designs may require a production time of up to 10 working days. This production process ensures that we avoid any unnecessary waste and only create the precise number of pieces that are requested.
We are extremely proud to handcraft our pieces in our Lisbon Atelier, using predominantly recycled Silver & Gold.