It's time to...
browse, feel inspired and fall in love.
We are delighted to share with you a curated archive of our bespoke designs. These pieces are meant to showcase our creations as an inspiration to you as you bring your dream piece to life.
TÂNIA & ANDRÉ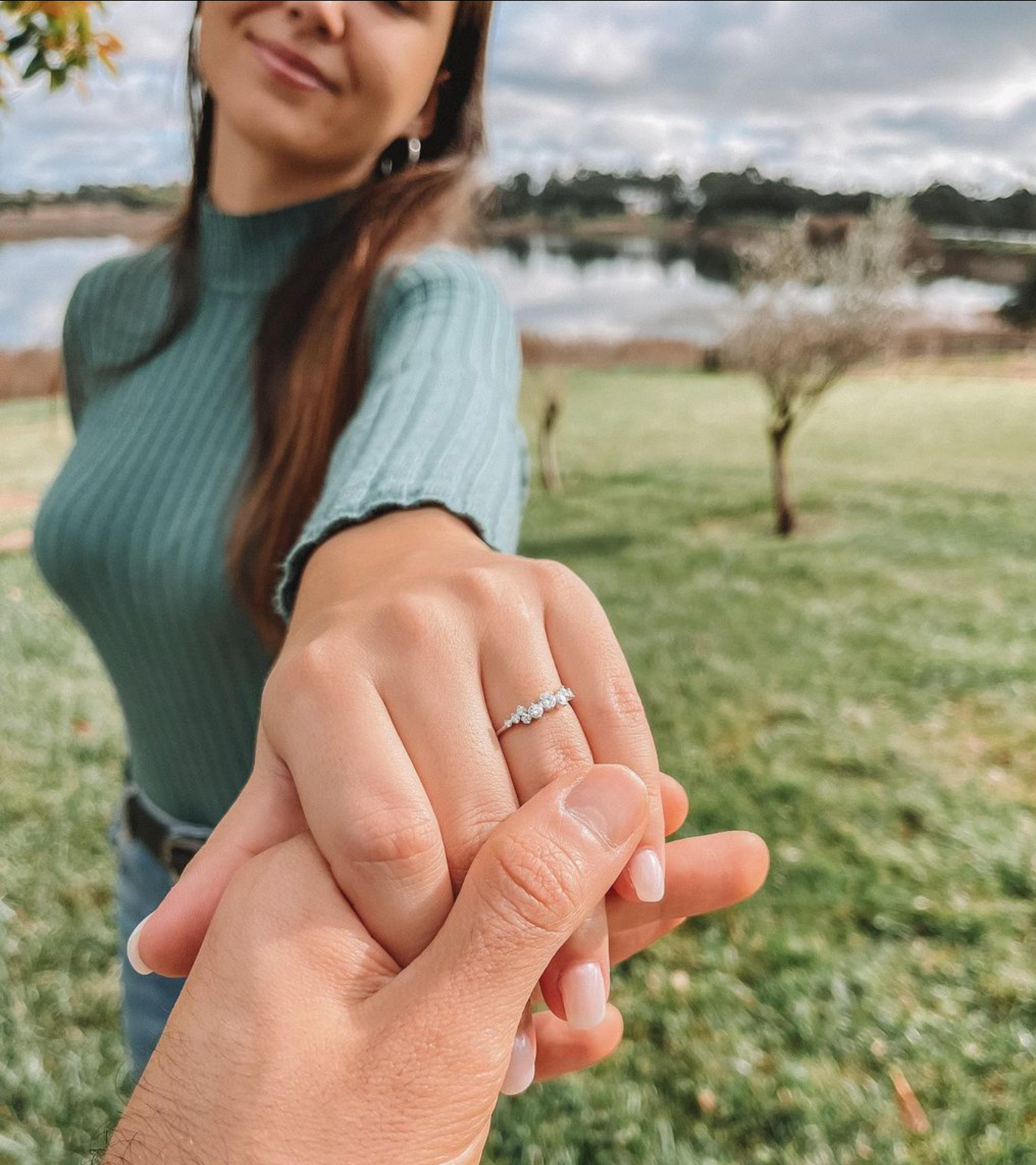 18k White Gold Ring, with 9 G-H | VS | Excellent Cut | Conflict- Free natural Diamonds -Central Diamond 0.10ct (3mm)
〝I had been following Cremilde's work closely for quite some time, and as such, when I decided to go ahead with the engagement ring, there was nobody more suitable and whom I trusted the most for this project ( which I held very dear to me). It was an interactive process and Cremilde made it easy for us to bring to life the perfect engagement ring for Tânia, although in the beginning I was not sure exactly what it would look like. We couldn't be happier with the result and we have no doubt that we will remain your customers. Thank you for everything Cremilde <3〞
André
FRANCISCO E ANDREZZA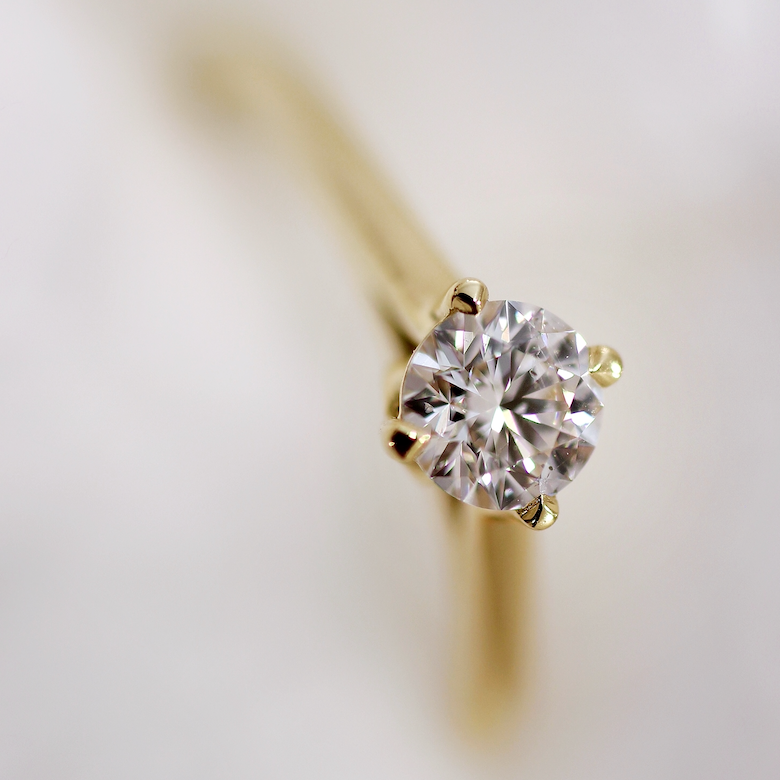 18k Yellow Gold Ring, with 2 lateral G-H | VS | Excellent Cut | Conflict- Free natural Diamonds + Central Diamond G | SI2 | 0.37CT (4.5mm)
〝 When I thought about proposing to my wife, I did not hesitate to choose Cremilde to create a custom-made engagement ring. Her personal and professional qualities made the experience engaging and fun. The attention she gave to my ideas along with her suggestions and aesthetic expertise are visible in the finest details of the ring. The outcome exceeded all my expectations. One year later, we are still in love with this piece, which became a family heirloom to be passed on to the next generations. 〞
Francisco
CARMO & MIGUEL
18k Yellow Gold Ring, with 5 G-H | VS | Excellent Cut | Conflict- Free natural Diamonds - Central Diamond 0.25ct (4mm)
〝Carmo, my wife, whom I love to the infinite and beyond, is someone very picky, who knows exactly what she wants and loves to be surprised. So when the time came to choose the engagement ring I started to get nervous, since I rarely know what I want...But one thing at least we decided together: we both wanted a ring made by Cremilde! That was one less problem, so I thought, but then I started worrying about the next one: creating an engagement ring from scratch! So I decided to book an appointment with Cremilde at her Atelier, to explain what kind of ring I was looking for. "It won't be easy" I thought...But the truth is that it was easy, very easy indeed, because Cremilde has a super power to guide us through the process of choosing a ring, and within a couple of hours we knew which ring was ideal for Carmo.  From then on, everything was even easier: all we had to do was let Cremilde use her other superpower - creating stunning jewellery - and 2 months after a masterpiece was born: "my precious...! Shortly after that Carmo said "I do", and a year later she said "Yes"! And the rest... well, the rest is yet to be told.〞
Miguel
EUGÉNIO & SOFIA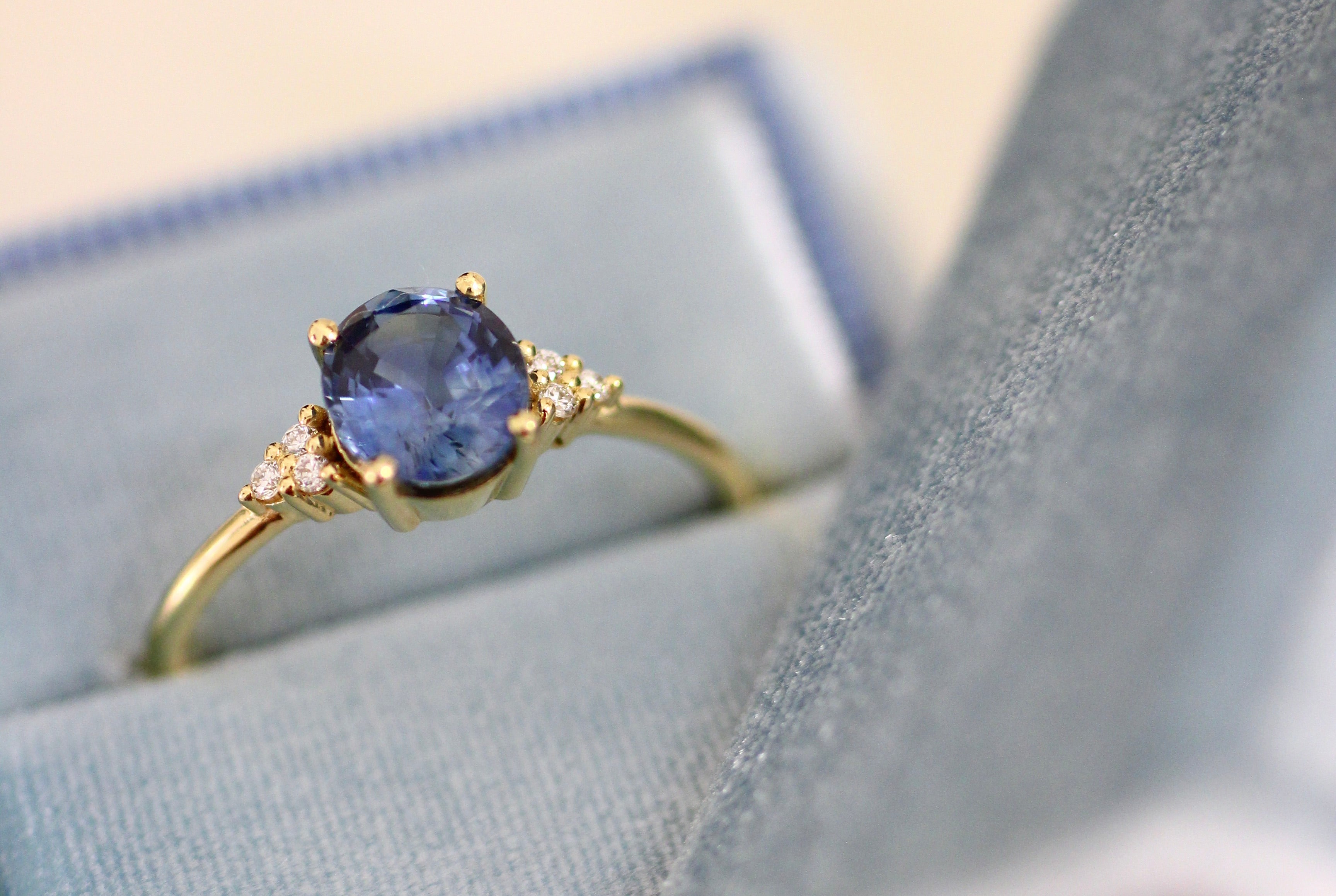 18k Yellow Gold Ring, with 6 G-H | VS | Excellent Cut | Conflict- Free natural Diamonds - Central Gemstone Blue Sapphire 7 x 6 mm
〝Cremilde made us feel very comfortable right from the start. We booked a meeting in the Atelier, where she showed us the different types of wedding bands, explained us the design process and even created some models that helped us decide which bands we wanted. My wedding band is a little different from Eugénio's, because I wanted a design that would perfectly match my engagement ring, which was also designed by Cremilde. We are very happy with the final result!〞Sofia
〝The engagement ring for Sofia that Cremilde manaufactured is the result of successive approximations to find a trade-off between the feasibility of the ring itself and my desiderata, such as its appearance, its materials and its environmental footprint. Cremilde was able to steer the whole design process and deliver a ring that satisfied my expectations. On top of that, and most importantly, Sofia was delighted by the outcome as well. Good job Cremilde!〞Eugenio
FILIPA & JOÃO PEDRO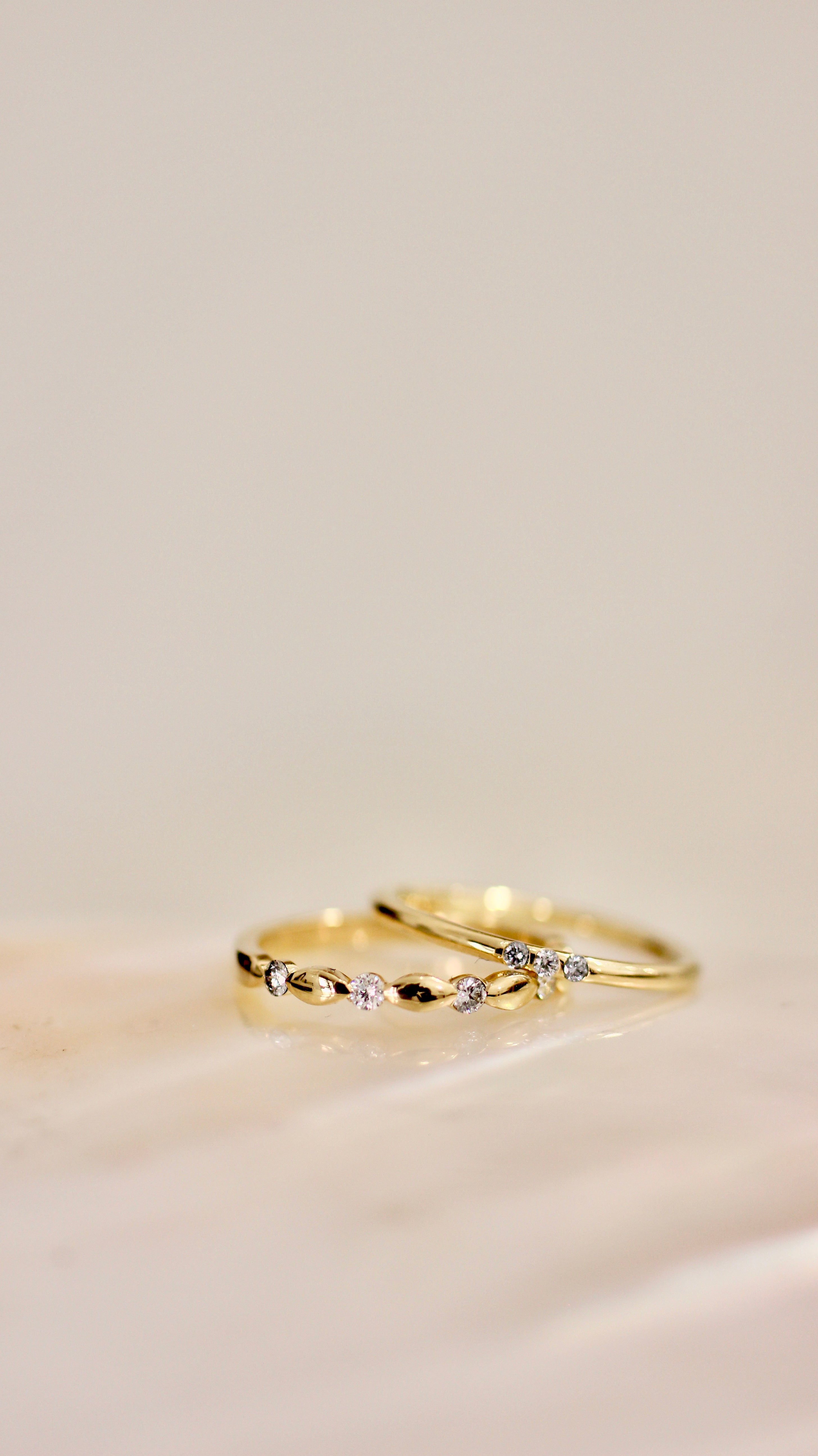 18k Yellow Gold Ring, with 5 * 0.15ct (2mm) G-H | VS | Excellent Cut | Conflict- Free natural Diamonds
〝 To symbolize our engagement and wedding, we knew we wanted unique pieces that would complement each other. As soon as we met Cremilde we knew she would be our jeweller - her enchanting portfolio, her care, the love she puts into each piece, the kindness and empathy she has shown while listening to us as well as embracing our ideas, won us over. Every detail was carefully thought out and developed to honor the ideas we had - including the 8 Diamonds in Filipa's piece (3 in the wedding ring and 5 in the engagement ring) symbolizing the Infinite and our philosophy of life-, and João's wedding ring with noble features that matched the simplicity he desired. The whole process was guided by the lovely Cremilde, who made this experience even more special and absolutely unforgettable. We are eternally grateful for the privilege.〞
Filipa & João Pedro
DUARTE & FILIPA
18k Yellow Gold Ring, with 3 G-H | VS | Excellent Cut | Conflict- Free natural Diamonds - Central Diamond 0.16ct (3.5mm)
〝Choosing to propose to someone is a very important and special decision. You always think of that one place that is important to you, a particular song and of course, a ring that will live up to the occasion. When it came to the ring, that was the easiest decision to make. Cremilde Bispo Jewellery rings are a reflection of all that represents Cremilde and her Atelier - elegance and uniqueness. Cremilde follows very closely the whole process of designing the ring - from the choice of shape, to the noble metal to be used - and her experience and opinions were essential to the final result of the ring I chose. The whole experience of visiting her Atelier and getting to know Cremilde personally was also an enchanting experience. Located in the heart of Lisbon, and surrounded by neighbours greeting people who enter the Atelier, the place exudes the passion that is poured into each piece designed by Cremilde. I couldn't be happier with the choice I made.
Thank you so much, Cremilde, for making this day even more special!〞

Duarte
Ready to create your Bespoke 💍 ?
TRY OUR BESPOKE RING DESIGN SERVICE
Start now