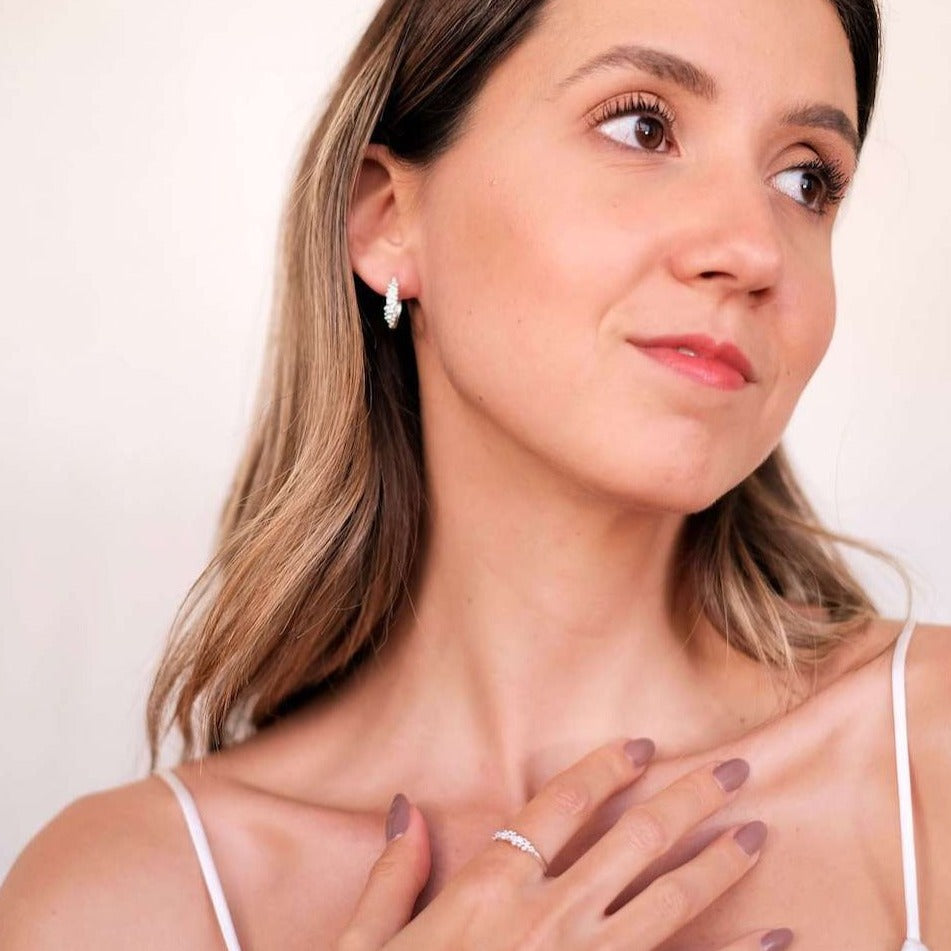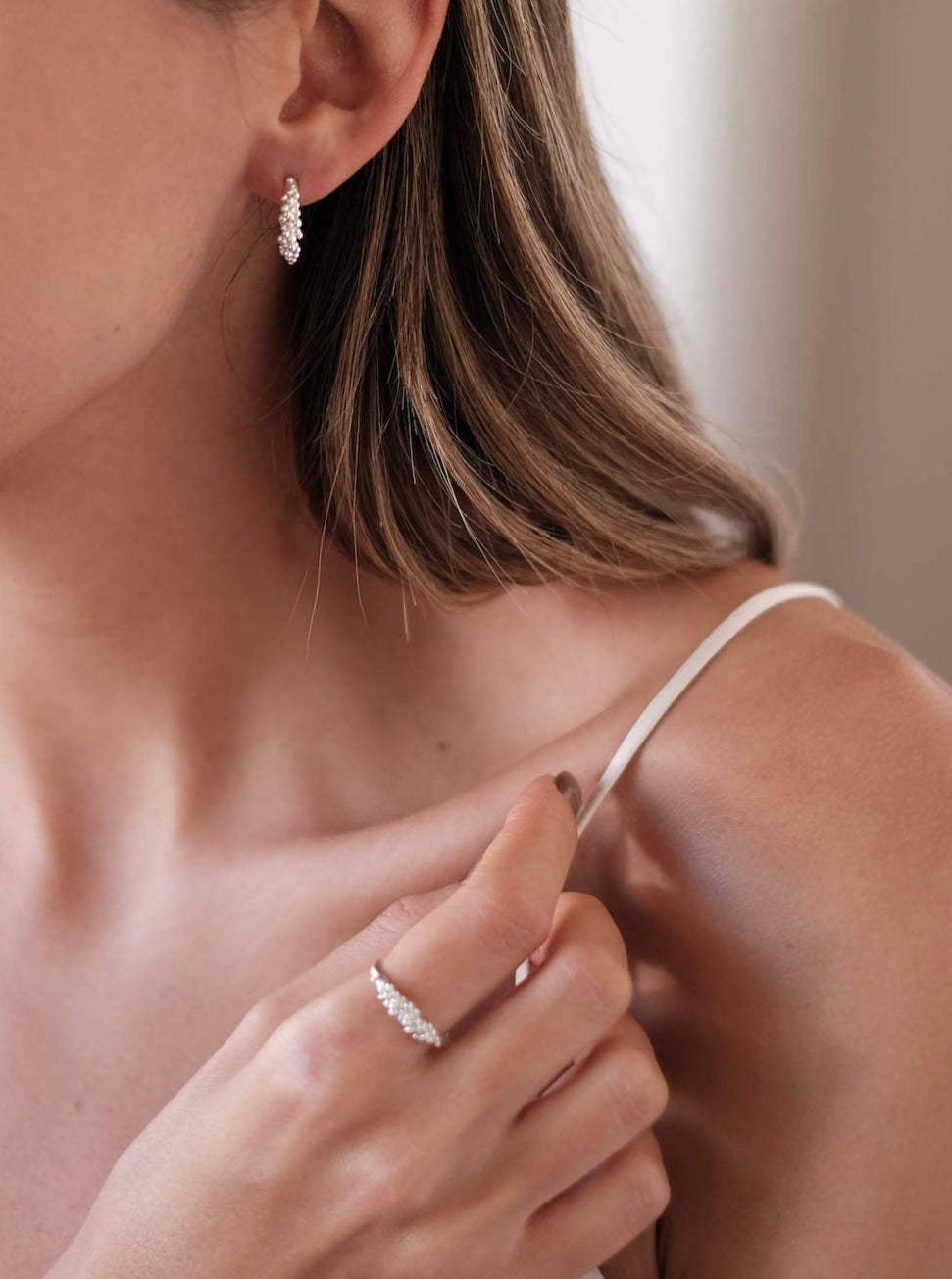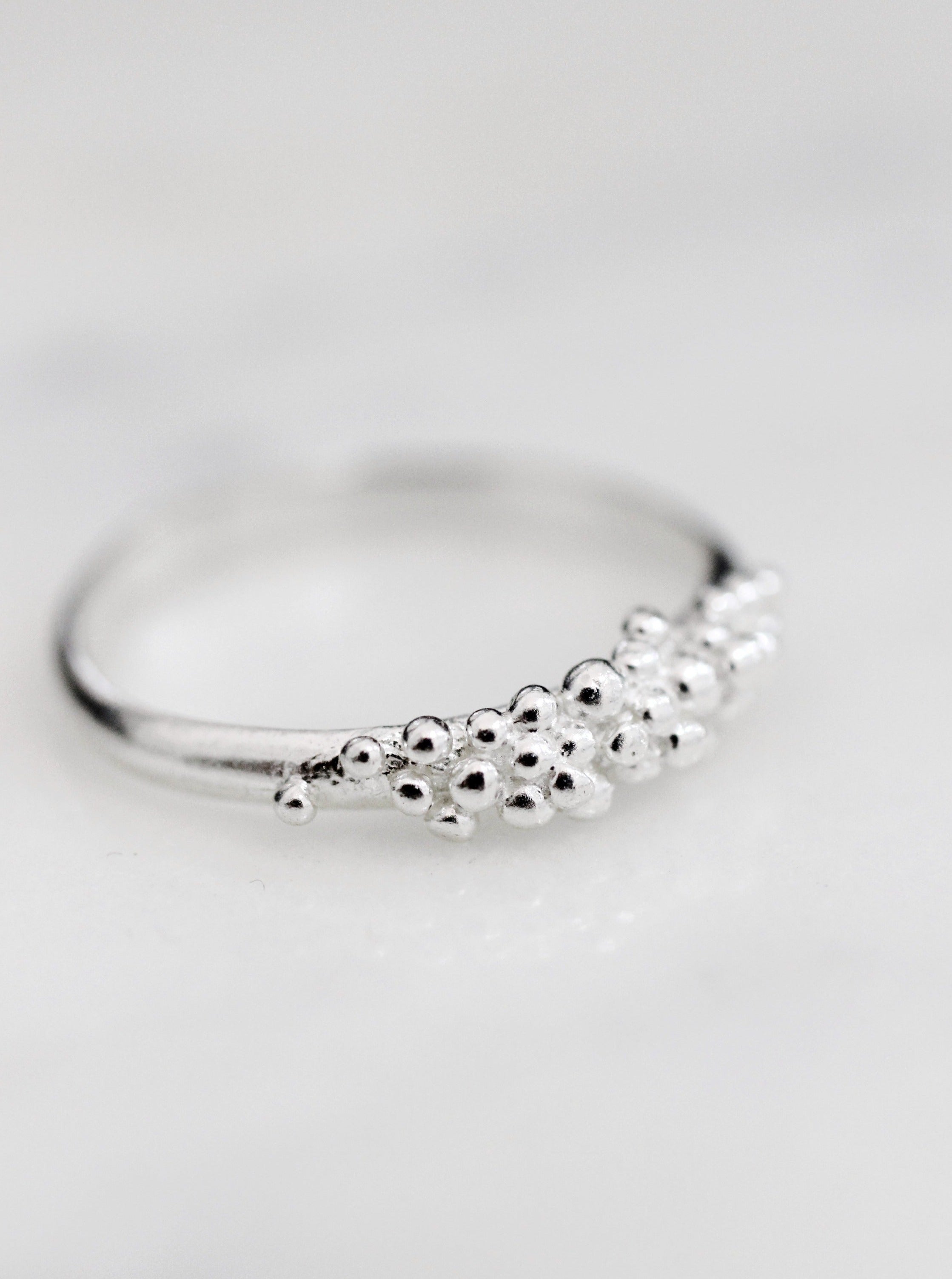 SET Essencial Dot ∽ Ring & Hoops ∽
Embellished with dot details, our Essential Dot Hoops & Ring SET is designed with your everyday lifestyle in mind. We aim to make you feel at your best, and this Set will be an essential addition to any look of yours.  For a timeless, sophisticated look, on any occasion. 
Ideally, store your jewellery either in its original box/cotton bag, or individual plastic bags, in order to avoid friction with other pieces.
Learn more about Jewellery Care HERE
Our jewels are made-to-order, and as such, some designs may require a production time of up to 10 working days. This production process ensures that we avoid any unnecessary waste and only create the precise number of pieces that are requested.
We are extremely proud to handcraft our pieces in our Lisbon Atelier, using predominantly recycled Silver & Gold.
SET Essencial Dot ∽ Ring & Hoops ∽